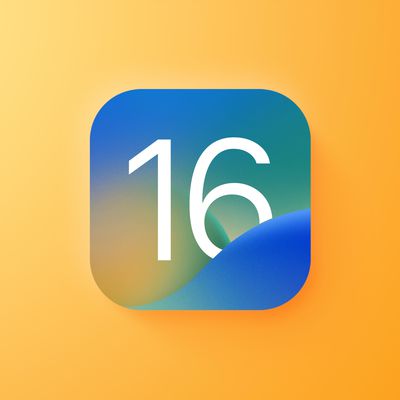 Welcome to our blog! Here, we bring you the latest and greatest in the world of digital assets. Whether you're a seasoned pro or just getting started, we've got you covered. Our goal is to provide you with informative and useful content to help you navigate the ever-changing world of virtual currencies. So sit back, grab a cup of coffee, and let's jump into the exciting world of crypto together!
Apple has now launched Apple Books digital narration, offering a new way for publishers to automatically generate high-quality AI-narrated audio from written text.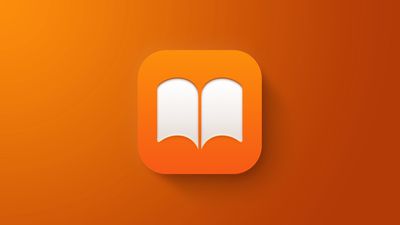 The feature, first announced in December via the Apple Books for Authors webpage, allows publishers on the Apple Books platform to opt-in to have their written books converted into a narrated audio form using AI. Samples of the voices developed specifically for the feature are available on the same webpage.
More and more book lovers are listening to audiobooks, yet only a fraction of books are converted to audio — leaving millions of titles unheard. Many authors — especially independent authors and those associated with small publishers — aren't able to create audiobooks due to the cost and complexity of production. Apple Books digital narration makes the creation of audiobooks more accessible to all, helping you meet the growing demand by making more books available for listeners to enjoy.
Apple Books digital narration brings together advanced speech synthesis technology with important work by teams of linguists, quality control specialists, and audio engineers to produce high-quality audiobooks from an ebook file. Apple has long been on the forefront of innovative speech technology, and has now adapted it for long-form reading, working alongside publishers, authors, and narrators.
[...]
Digitally narrated titles are a valuable complement to professionally narrated audiobooks, and will help bring audio to as many books and as many people as possible. Apple Books remains committed to celebrating and showcasing the magic of human narration and will continue to grow the human-narrated audiobook catalog.
Apple is offering different AI voices for different genres and the feature is only available for some genres at this time, but more will be added in the future. Apple says that it can take up to one month for an AI-narrated audiobook to be created and approved, suggesting that there is an element of manual review in the process. Publishers are also free to offer a traditional, human-narrated audiobook alongside the AI-narrated version.
As highlighted by The Guardian , the first AI-narrated audiobooks are now available in Apple Books, highlighted by the tag "Narrated by Apple Books."
Popular Stories
Seven iOS Features Launching or Expanding in 2023
2023 is upon us and it will be another busy year for iPhone software. While details about iOS 17 remain slim, Apple has previously announced several features that will be available this year as part of upcoming updates like iOS 16.3 and iOS 16.4.Below, we have recapped seven iOS features that are expected to launch or expand to additional countries in 2023, such as an Apple Pay Later...
Apple's AR/VR Headset Said to Feature Digital Crown, Waist-Mounted Battery Pack, and More
Apple's mixed-reality headset will feature a physical dial for switching to a view of the real-world, a waist-mounted battery pack, small motors to automatically adjust its lenses, and much more, according to The Information.Concept render based on purported leaked information by Ian Zelbo The paywalled report purports to reveal a broad range of previously unheard-of specific features for...
iPhone 15 Pro Models Rumored to Feature Titanium Frame, Taptic Buttons, Increased RAM, and More
Apple's next-generation iPhone 15 Pro and iPhone 15 Pro Max will have several new features, including a titanium frame, solid-state buttons with haptic feedback, and increased RAM, according to tech analyst Jeff Pu.In a research note today for Hong Kong investment firm Haitong International Securities, Pu outlined his expectations for the iPhone 15 lineup, which he said will include a...
Apple Shuts Down Popular Weather App 'Dark Sky'
The calendar has turned to January 1 and Apple has shut down popular weather app Dark Sky. The app had already been removed from the App Store in September and it stopped functioning for existing users starting today.Apple acquired Dark Sky in March 2020 and it has since incorporated many of the app's features into the preinstalled Weather app on the iPhone, iPad, and Mac. Earlier this...
5 Features You Can Expect on Both the iPhone 15 and iPhone 15 Pro
Tuesday January 3, 2023 1:16 pm PST by Sami Fathi
With the iPhone 15, which we expect to be announced in September, Apple is seemingly looking to bridge the gap between the standard models of its iPhone series and higher-end models, according to recent rumors."Seriously concerned" about how certain models of the iPhone 14 lineup are doing, Apple is reportedly looking to reevaluate how it treats the lower-end and higher-end models of this...
AI DeFi Blog is a leading resource for all things related to decentralized finance and virtual currencies. Our team of professionals is dedicated to providing our readers with the most recent news, insights, and analysis on the dynamic world of DeFi. At AI DeFi Blog, we are enthusiastic about all things DeFi, from leverage trading to yield farming and beyond. We believe that DeFi has the ability to change the way we think about finance and financial systems, and we are excited to be a part of this developing movement. One of the main features of DeFi is that it is built on distributed ledger technology, which allows for distributed transactions that do not require a third party, such as a financial institution, to facilitate. This means that you can be in control of your own financial transactions and assets, which can be especially appealing to those who are skeptical of traditional financial systems. DeFi also facilitates greater accessibility and inclusion, as it enables anyone with an internet connection to participate in financial transactions and activities. This is particularly important in areas where traditional financial systems may be underdeveloped or unreachable. In addition to DeFi, we also cover a array of topics related to cryptocurrency, including the king of crypto, altcoins, mining, and more. We understand that the world of cryptocurrency can be daunting, especially for those who are new. That's why we strive to provide our readers with concise and simple content that covers the most important aspects of cryptocurrency and DeFi. Whether you're a seasoned pro or just starting out, we've got something for you. Our goal is to offer our readers with the knowledge and tools they need to navigate the exhilarating world of DeFi and cryptocurrency. So join us as we explore the exhilarating world of DeFi and cryptocurrency together! From leverage trading to yield farming and beyond, we've got you covered.